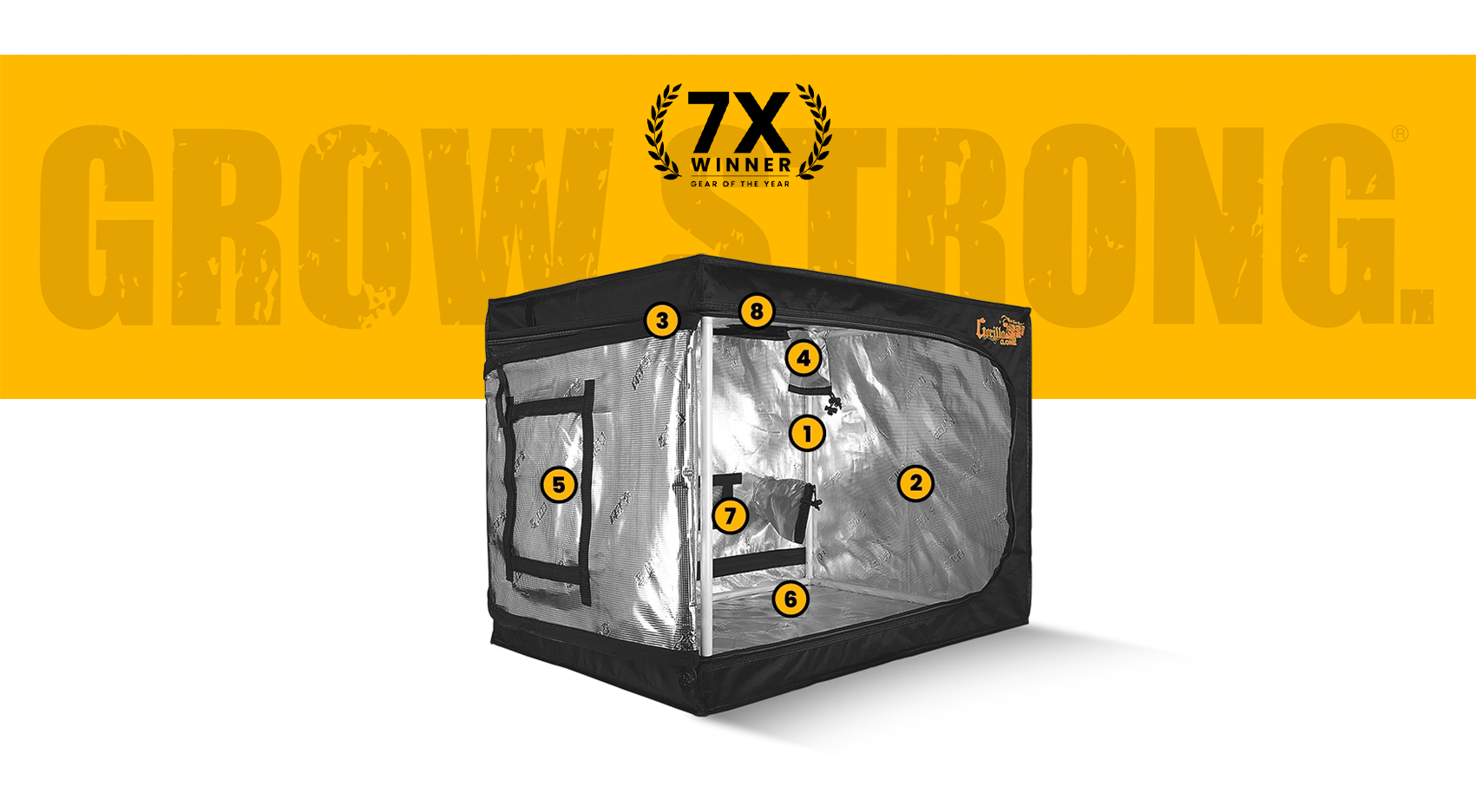 ALL STEEL INTERLOCKING FRAM
DIAMOND REFLECTIVE INTERIOR
INDUSTRIAL STRENGTH ZIPPERS
DOUBLE CINCHING DUCT PORTS
EZ VIEW WINDOWS
HEAVY DUTY SPILL TRAY
MICRO-MESH PRE-FILTER
INTEGRATED FAN AND FILTER POUCH*
*Fan and filter kit sold separately
All Steel Interlocking Frame
Powder coated steel poles with interlocking pins create a super strong frame that can withstand years of growing rigors.
Diamond Reflective Lining
Diamond Reflection Technology, redistributes photons directly at your plants, creating less waste & giving your plants more of what they need to thrive.
Industrial-GradeZippers
Highest quality zippers to ensure easy access to your grow and long lifespan.
Dual Cinching Duct Ports
Conveniently placed dual cinching duct and electrical ports keep your tent light tight, while providing optimal locations to run cords and ducting.
Designed in California and backed by industry-leading
customer support - a part of the Grow Strong Industries
family of brands.